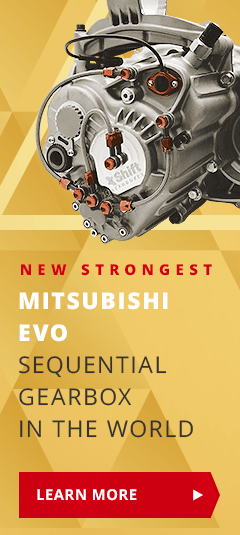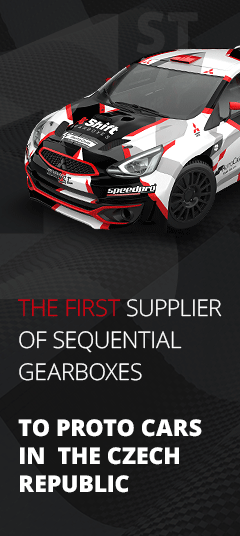 Mitsubishi EVO 4-9, X 5 speed STRONG gearbox
Mitsubishi EVO 5 Speed Sequential Gearbox
EVO 4-9 STRONG
Pay attention!
By the end of 2019 we can finally share great new with you all. X Shift releases new delicacy - the strongest sequential gearbox for Mitsubishi Lancer EVO 4-9 and X on the world!
This long term project has been finished and tested, now is available for EVOs with torque up to 1400Nm!
This 5 speed sequential gearbox is offered with variety of final drive ratios suitable for many types of racing, for example drag race, time attack and others.
For more information contact us on info@xshiftgearboxes.com
 

5 speed

variety of final drive ratios




torque rating 1200Nm, can be strengthened up to 1400Nm

either sequential kit or complete, ready to install gearbox

All parts including shifting mechanism parts and selector forks are made of the highest quality billet steel

REM isotropic supersfinished all parts
Gear ratios and final drive ratios
F.D. 12/59 = 237,4 km/h at 8000 rpm
F.D. 12/57 = 245,7 km/h at 8000 rpm
F.D. 13/56 = 270,9 km/h at 8000 rpm
F.D. 12/48 = 291,8 km/h at 8000 rpm
F.D. 14/54 = 302,6 km/h at 8000 rpm